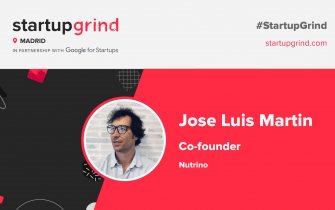 Just right after Startup Grind Global 2020 conference, they'll bring us, one-of-a-kind entrepreneur:
José Luis Martín
, has been the co-founder of
Nutrino Health
(one of the BIG acquisitions back in 2018 in the Israely Market)
With a full range of knowledge on how to start, fund, manage and sell a company in a highly competitive market. Our March 2020 fireside chat will swirl around Jose Luis experiences while founding Nutrino Health and all the ups and downs of a thriving company in the e-health sector.
And of course we want to know first hand:
why Tidal? why jump out the sector after a successful exit?
Join them and learn first hand how he went through, from e-health to music.
Agenda
6:30 PM Registration, Networking & Beers
7:00 PM Fireside chat + Q&A
8:00 PM More networking & more beers